50,000 TREES
By 2030
Total Cards are going to plant and protect 50k trees by 2030.
We are on target to planting 50,000 TREES by 2030
Area Example #15
Year
Progress 1
Progress 2
Progress 3
2022

1250

2023

6500 / 14000

2500

2024

20000

3750

2025

26000

5000

2026

32000

6250

2027

38000

7500

2028

44000

8750

2029

50000

10000

2030

56000

11250
Current
Projected
Target 10k
1,000 trees planted
5,000 trees planted
10,000 trees planted
Our environmentally friendly policy doesn't just extend to the practices and services we employ, but also the products we sell!
Here at Total Cards, as well as being passionate about what we do, we are also highly aware of the environmental impact that the logistical issues and carbon footprint has on the Earth due to the industry we are in.
What we currently do to help reduce our own Carbon Footprint.
✓ Our website is hosted by a company who is 100% powered by renewable energy from the sun, wind and sea and utilises the energy it generates to power its servers and buildings.
✓ We offer Boxless options when purchasing. This allows us to reduce the unwanted packaging within parcels, creating less impact within the delivery network and also in turn, offering our customers even lower prices on the products you want. With this, we are then able to reuse and recycle the packaging ourselves, either in the form of shredding which we use to protect parcels during transit, or fully recycle any plastics.
✓ Our courier of choice, DPD, are actively changing their fleet of delivery vans to be powered by electricity! The move started in 2020 as DPD partnered with Nissan to build 600 new vans and DPD will soon have the biggest fleet of electric vans in the UK. By using DPD as our courier of choice, we are able to send out our customers' orders with the knowledge that efforts are being made to offset the negative impact that is being created by typical delivery vans.
✓ Within our warehouse we are always actively recycling the waste we generate! Whether it be in the form of the shred to protect your parcels or reusing the boxes we receive shipments in, we always do our best to reduce the use of plastic in packing your order. We also encourage our staff to get to work in a more sustainable manner, such as cycling, taking public transport or even carpooling, if they are able to do so.
✓As mentioned above, we actively reuse cardboard from all our deliveries, which we shred into small cuttings. These cuttings are then used as a sustainable box filler when packing your orders. Our recycled shred works incredibly well at keeping orders safe and protected during transit, cushioning any knocks or bumps that parcels may endure. On some occasions, it is necessary to use bubble wrap to add an extra layer of protection, but we do try to limit this as much as possible. After speaking with customers about this packaging method, we have discovered you guys are also finding ways to reuse the shredding at home, which is great!
✓For every single staff donation we receive every month, we promise to match the amount. That means for every £1 that our staff members donate, Total Cards will double the total donated. You can track our monthly progress on our Ecologi page.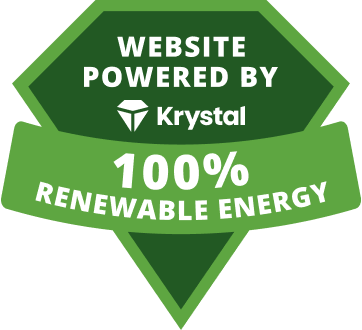 What we are looking to introduce.
We are aware that Global warming is a massive issue at the moment and unless changes are made, it will only get worse. Even by taking small steps and making tiny changes in our daily lives we will start to see improvements.
We know there is more as a company that we can do and we are actively working towards bringing changes to the way we operate to help us do our part to combat global warming.
We will soon be introducing plastic-free packaging tape. Not only will it reduce the amount of tape we use, but it will also mean that it will be fully recyclable and biodegradable.
We are also looking at working with companies that help us offset our carbon footprint by making donations to planting trees in areas to help promote a long term effort to restore and extend natural forest habitats providing both a carbon sink and a healthy wildlife ecosystem.
This is just a start of what we hope to be able to achieve and offer, so please keep checking back to see the efforts we are making.
If you have any suggestions of how you feel we could improve, or any changes you would like to see us make, please let us know by getting in touch. [email protected]